our web portfolio
Here are just a few of the web sites we've done, and which are publicly available.
Some of our other work is available here.
Iverna Gardens Montessori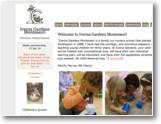 A basic CMS site, with some additional work on the calendar, and a section for "What children Say", also maintainable by the client.